THIS IS YOUR PASSPORT TO PAROS ISLAND!
We want to welcome you to our Island!
We offer you these discount coupons and we hope to introduce you to the various businesses and give you the opportunity to benefit from them!
We wish you a pleasant stay!
MAKE YOUR TRIP MORE VALUABLE!
Print the coupons below and use them when you are in PAROS!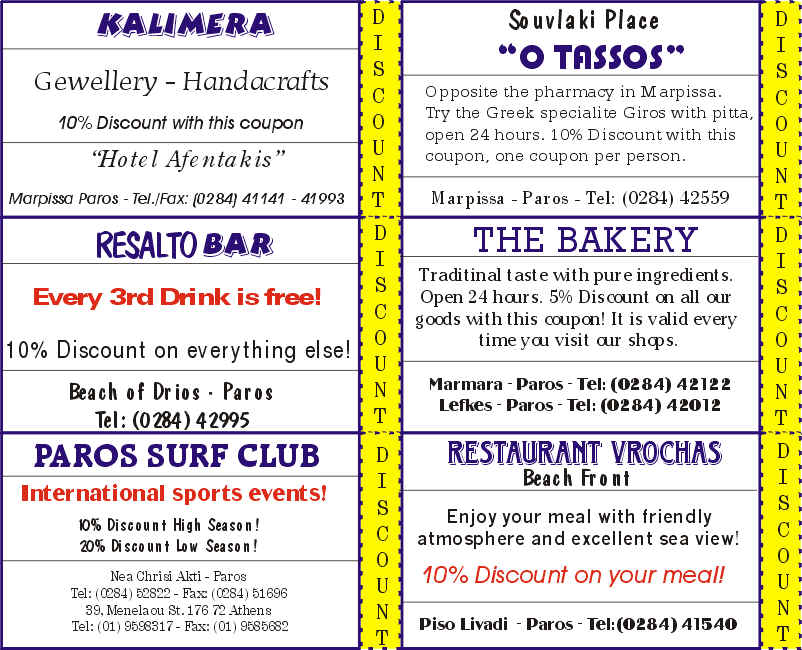 Send mail to webmaster@parosweb.gr with questions or comments about this web site.
Copyright © 1998 - 1999 ® PAROSWEB SERVER!
Last modified:09/01/99